High quality men
suits to buy and to borrow
Kleinod offers suits from foreign brands of the highest quality. We have suits for you in a wide variety of sizes from size 44 to size 70.
You can buy suits from us or rent them on favorable terms. You can have the suit
individually designed by our men's tailor in the shop. Children's suits can also be rented from us.
Check out our latest collection of suits available for
immediate pickup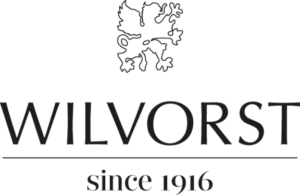 Wilvorst is a successful manufacturer of evening wear formen and at the same time a leading European market leader in this field. Today modern man always looks absolutely perfect in WILVORST clothing. WILVORST sells
its high quality products to retailers, bridal wear shops and specialty social shops.
The company was founded in Szczecin in 1916. In addition to branches in Germany, WILVORST exports its unique fashion pieces to 30 countries worldwide. WILVORST is a guarantee for high quality, professionalism and perfection down to the smallest detail of clothing.
quality control
The brand attaches great importance to customer comfort. This is mainly achieved through the use of selected materials for production. The result of Wilvorst's work are modern, relaxed, body-shaping silhouettes that support the individual presentation of the customer with their materialistic simplicity. New styles with a creative shoulder line and a narrow waist give the new collection a fresh touch. As in previous years, a complete look is essential for men: this is why suit accessories are so important.
Formal vests, elegant ties, luxurious scarves, elegant bow ties, fine shirts, matching shoes and high-quality belts complete the creative overall look of a man. Complete clothing – that is exactly what this manufacturer describes.