Description
A waistcoat in a contrasting colour with an embroidered pattern.
Short tie made of the same material as the vest.
Formal trousers with a slim fit.
A formal suit from Kleinod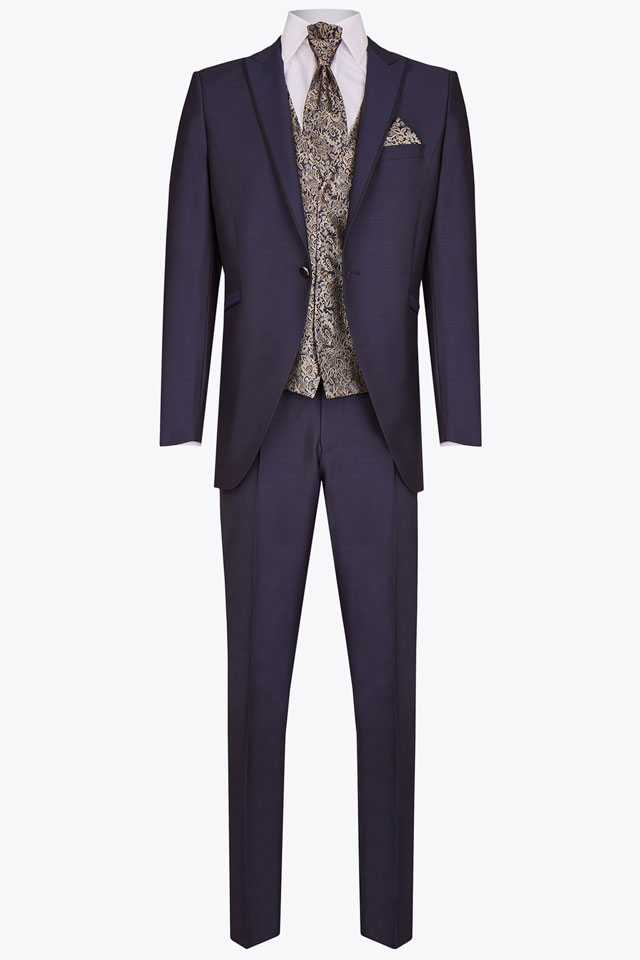 Fastening with 1-2 usually shiny, decorative buttons (always the top button is fastened).
Exclusive Italian fabrics made from 100% virgin staple wool (with a touch of man-made fibres for a high sheen).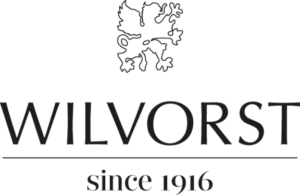 Wilvorst is a successful manufacturer of formal formal wear for men and a European leader in this field. The modern man of today always looks absolutely perfect in WILVORST clothing. WILVORST distributes its high quality products to retailers, bridal wear shops and shops specialising in formal fashion. The company was founded in 1916 in Stettin. In addition to its branches in Germany, WILVORST exports its unique fashion pieces to 30 countries worldwide. WILVORST guarantees high quality, professionalism and perfection down to the smallest details of the garment.