Description
Vest in the same brocade material as the jacket.
Brocade formal suits fasten with 1 button or do not fasten at all.
Includes plain plain patterned trousers in one colour.
Brocade formal suits by Kleinod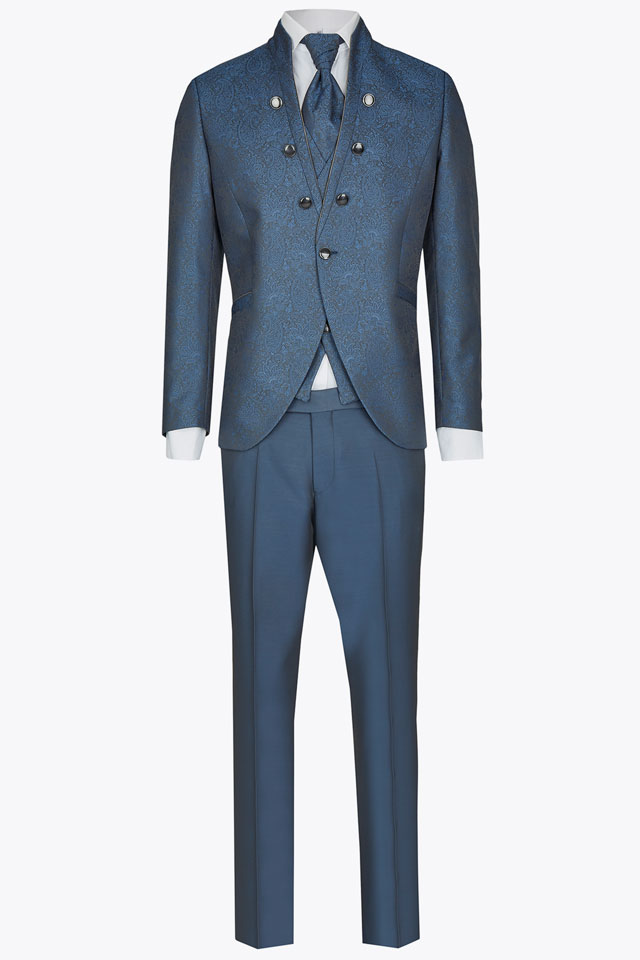 We also think about accessories
Plastron – a knotted short tie in the same material as the jacket or trousers.
Decorative distinctive buttons.